Nobody's perfect; and that becomes painstakingly clear when seeing some of the funny, nonsensical and idiotic emergency exit signs. Not only did these signs make it past the drawing board, most of them are still there. (Isn't there someone out there watching for this kind of thing?). Aside from these signs being just plain silly, they are in fact an extremely dangerous problem. Exit exist to provide a safe route of escape for people, and we've all seen what happens when exits aren't available.
Confusing Emergency Exit Signs
Please stroke the door and use your Jedi mind tricks to exit this building.
(source)
Spell much? FAIL.
You would think that someone at the factory might've noticed this error. Or maybe the guy who installed it migth've noticed it. But for some reason it's still there.
(source)
Hope there isn't a fire here.
I wouldn't want to be in this building if something disastrous ever happened.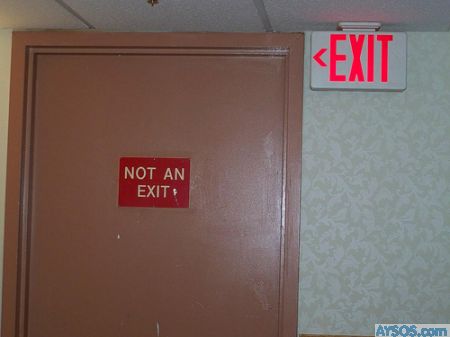 (source)
Some Exit Signs Just Make Good Sense
To exit, all the members of your group must run at each other?
(source)
Exits Aren't For Everybody
That seems like discrimination….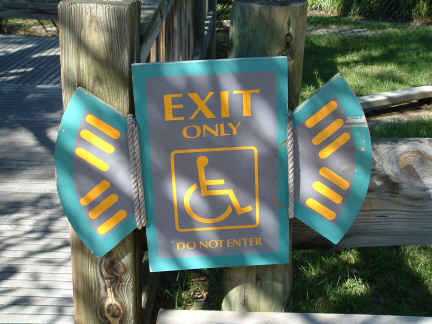 (source)
"WRONG WAY" or "GNORW YAW" ……???
How something like this happens we don't know.  Signs like this are sure to cause some problems on the road.
(source)
You're in Bison Country Now
This way towards the bison, no wait, Bison only exit.  Human + Bison joint exit?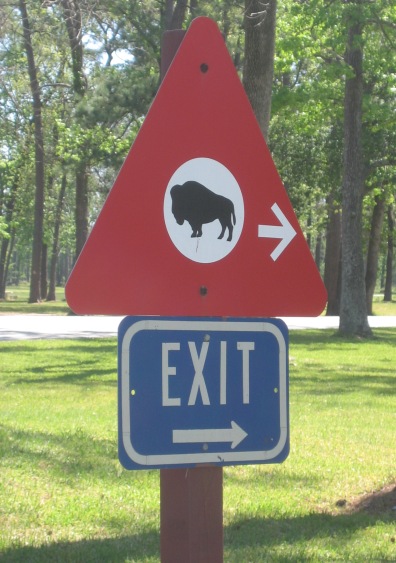 (source)
Whatever you do, don't book this room.
We're not sure if this is an exit, a janitors closer or an actual room but either way this room is for inconveniently placed.
(source)
No comment.
Most people know left from right, but apparently this operator never learned which one is which.
(source)
Follow Your Evacuation Procedure
LOL, the caption really says it all here.
(source)
A Simple Exit Sign
Ah, now this is a good example of an emergency sign. To exit please run down into a wall? Or maybe jump down the elevator shaft?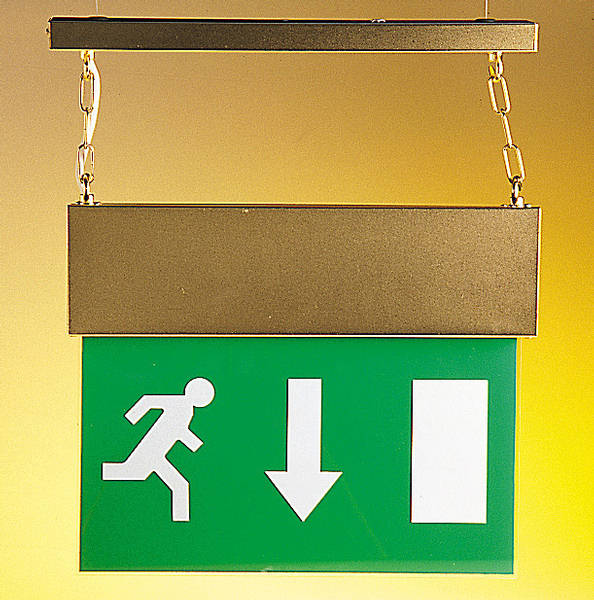 (source)
The Hide-A-Exit
Another expertly hidden exit. (you have to push in the fourth brick from the floor to  exit)
(source)
Hoked On Fonics
Every word but "Exit" is misspelled on this highway sign in Wisconsin.
(source)
The Vortex Exit
The exits are pointing towards each other, so either there's no exit or there's a space/time vortex in that doorway.
(source)